Crossfire
The Best Cut Diamond in Australia
All Crossfire diamonds are cut to the strictest set of proportions in Australia:
| | | |
| --- | --- | --- |
| | Crossfire H&A | Crossfire Princess |
| Table | 54-57% | 50-69% |
| Crown Angle | 34.1-34.9° | N/A |
| Pavillion Angle | 40.6-41.1° | N/A |
| GIA or AGS Polish & Symmetry | EX/EX or Ideal/Ideal | EX or VG or Ideal/Ideal |
| Certification | GIA or AGS | GIA or AGS |
The Best Certification & Laser Inscription
Crossfire diamonds above 0.20ct are certified by either the GIA or AGS - the two best labs in the world, complete with laser inscription for your security.
A Diamond To Suit Your Tastes
Crossfire comes in two varieties to suit your tastes - Crossfire Hearts & Arrows, Crossfire Princess.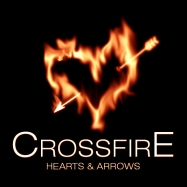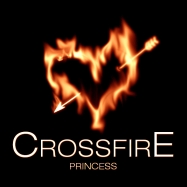 The Most Comprehensive Analysis
Our world leading analysis includes:
Microscopic Photos
360 degree animations
3D Models
Full Proportion and Firetrace Analysis
Ideal-Scope Images (Round Brilliant Only)
AGS ASET Images (Princess Cut Only)
Certificate Images
In Stock, Ready to View or Ship
Those is Perth can view our entire range of Crossfire diamonds. If you can't come to our Perth showroom, we can send any of our Crossfire diamonds via overnight courier anywhere in Australia.
30 Money Back Guarantee
We offer Australia's longest money back guarantee - 30 days - no questions asked. We'll even pay and organise for the return postage and insurance.
1 Year, 80% Buy Back Guarantee
We realise that sometimes things don't turn out the way you planned, or, your circumstances may change. That why we offer a 1 year, 80% buy-back guarantee. For example, if you buy a $5000 diamond, then after 30 days, but within a year, you can return it and we'll give you 80% of your purchase price back.
Lifetime Upgrade
If at any time in the future you want to upgrade to a more expensive Crossfire diamond, we'll give you the full purchase price as a trade-in.