Earrings FAQ
The Size/Price I Want To Buy Isn't Shown Here!
The pairs of earrings shown here are selected pairs from our Crossfire Range. If you would like others from our International Selection, please fill out our enquiry form with your requirements. Please note whilst mounts are free with our Crossfire diamonds, a charge of $100 applies for mounts with International Selection diamonds.
Are Your Earrings Premade? Can I Come To Your Shop and Look at Them?
We do have a few small sets of earrings made up and set with diamonds. Other than that we have pre-made mounts that suit diamonds 0.80ct and below.
How Long Does It Takes To Make A Pair of Earrings?
For stones 0.80ct and below, the mounts are premade, so we can usually dispatch in 1-2 days of receiving the diamonds. Above 0.80ct, manufacture usually takes about a week.
What About Screw-Backs?
We now use Guardian II push-backs that are as secure as screw-backs, but a lot easier to put on. They are an extra $150 inc GST.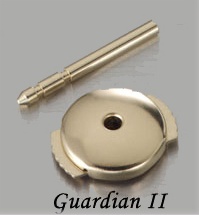 The Design I Want Isn't Shown Here - Can You Make It?
Yes, the earrings shown here are what we have in stock. Many clients either use our design service, send us a design or tell us to make a hybrid of the earrings they've seen on our site.