A common question that we get asked is "Do you sell Argyle diamonds?".

Because we're in Perth (the capital city of Western Australia) and Argyle's head office is in Perth as well, with the mine located in the Kimberley, people assume and even think it's logical that we should sell diamonds from the Argyle diamond mine.
However, what a lot of people don't know is that 95% of diamonds that come from the Argyle mine aren't gem quality, meaning that colourless to near colourless white diamonds from Argyle are very rare.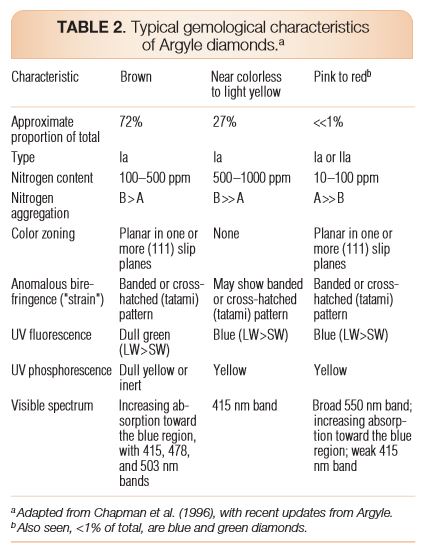 Characteristics of Argyle diamonds.
Of those white diamonds that are of gem quality, they usually have the following characteristics:
Blue or green fluorescence.
Graphite inclusions – inclusions that are black and easier to see with the naked eye.
Twinning wisp inclusions, as shown below.
 A diamond with heavy twinning wisp inclusions.
This means that someone wanting a diamond with a colour F and a clarity VS2 (a fairly common colour/clarity combination that we sell) with no fluorescence from the Argyle mine may be out of luck.
That said, there does exist demand for jewellery with a distinct Australian theme. One way to make an "Australian themed" engagement ring would be to use pink diamonds from the Argyle mine as shoulder diamonds, along with gold sourced from one of the many gold mines in Western Australia.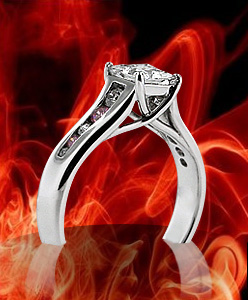 A pink diamond ring with Argyle pink diamonds.
That said, it is important to remember that whilst the raw material comes from the Argyle mine, Australia has no diamond cutting facilities Rio Tinto only has limited cutting facilities in Perth. Therefore, most of Argyle's production (at least non-pink and red) goes to India to be cut and polished.