It may come as a surprise to some, but despite Russia having invaded Ukraine over one year ago, the world is still awash with Russian diamonds. Whilst some western nations, most notably the United States have placed sanctions on rough diamonds originating from Russia, these same diamonds are still being cut and polished in India and China and then being resold in western markets without so much as a blink of an eye.
In early 2022, when Russia invaded Ukraine, many western countries imposed sanctions on Russian goods, companies and individuals. In relation to diamonds, the sanctions have fallen into two main categories:
Sanctions on ALROSA, Russia's partially state owned diamond miner, preventing them from doing business in western countries. The US also placed ALROSA on their "Specially Designated Nationals" list.
Blocking importation of rough diamonds originating from Russia.
Whilst the US has sanctioned rough diamond imports, the EU has so far resisted, due to Belgium's opposition to such sanctions.
To combat this, the US and other G7 nations are now "thinking about" a system that essentially assigns a provenance (country of rough diamond origin) to most, if not all polished diamonds. This, as it is hoped, will essentially make it impossible to import any diamond, whether rough or polished that has originated from Russia. Whilst this is a great idea in theory, there are many problems and hurdles that need to be overcome for a system to be viable.
Diamonds Don't Have Russian Accents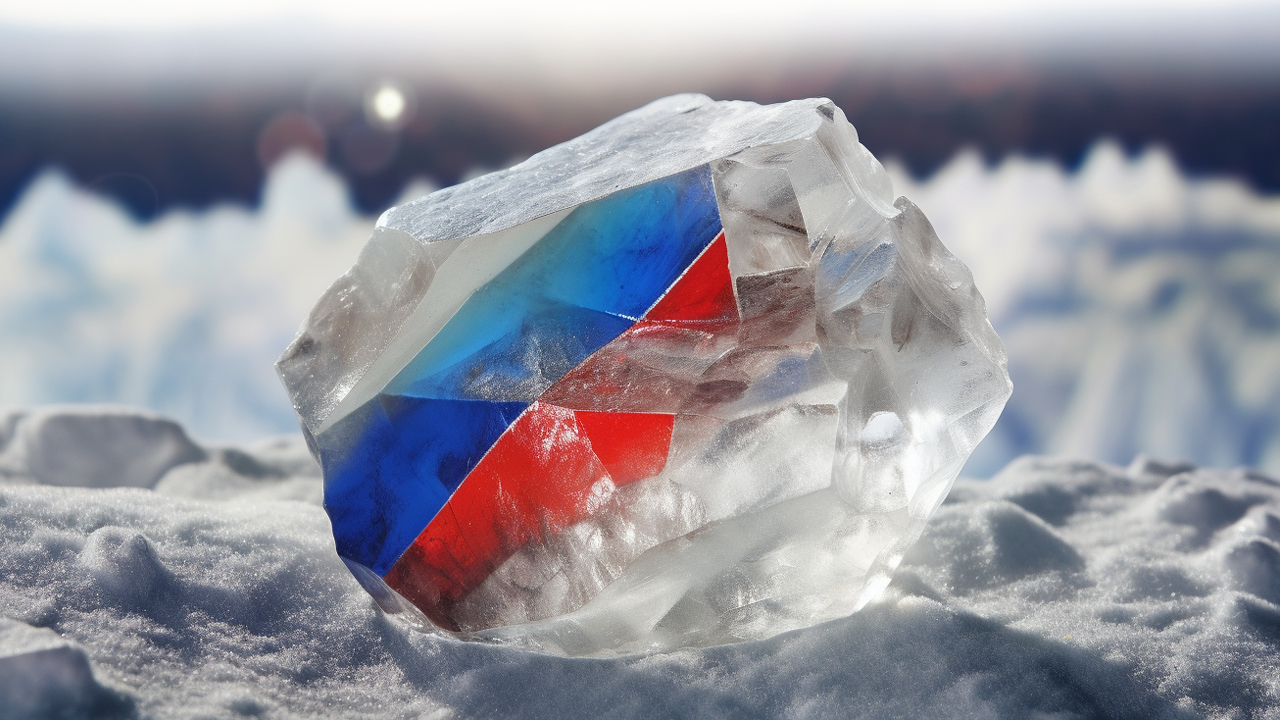 Above: Unfortunately Russian diamonds don't any identifying markers. Source: Rapaport.
It is impossible to tell where a diamond is mined through gemmological analysis. Many gemstones such as rubies, can have analysis done on them to determine their country of origin. In the 2010s, when Zimbabwe had their diamonds sanctioned by the western world, the diamond industry responded by placing an effective ban of diamonds with a green hue, as many diamonds originating from Zimbabwe has a greenish hue. This of course had the effect devaluing diamonds from other countries that has the same greenish hue. However, no such gemmological markers exist in Russian diamonds, hence the industry can't even apply a "pseudo ban" like it did with diamonds with a greenish hue that were supposedly from Zimbabwe.
The India Problem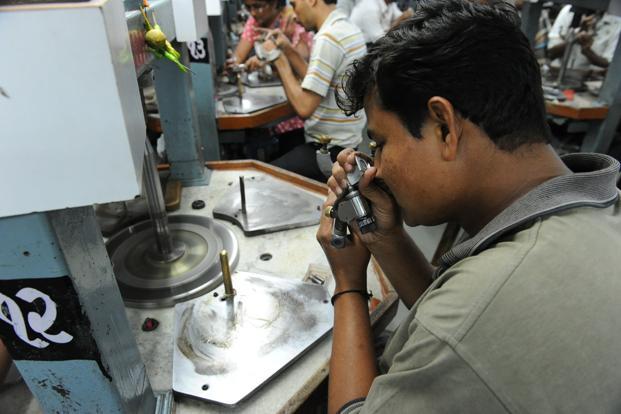 Above: An Indian diamond polisher, part of an industry worth billions.
90 or more percent of diamonds are polished in India. This effectively means that in order for a provenance scheme to be successful, it will need the support of both the Indian government and diamond industry. Given that the Indian government has resisted to join western nations in imposing sanctions on Russian goods, it doesn't seem likely that a mandatory system of provenance will be enacted. Secondly, whilst the Indian diamond industry is dominated by a handful of large manufacturers, there is still a large number of smaller manufacturers who don't have "watertight" supply chains that would be needed to implement such a provenance scheme.
The (in)Effectiveness of Sanctions
Thirdly, like other commodities such as crude oil, sanctions from western countries will simply not stop Russia mining and generating income from diamonds. It is estimated that 70 percent of the diamond market comes from G7 nations. However, in 2021, ALROSA had an estimated 28.4 percent of the global market share. Therefore, given that the non-western market share for buying diamonds is approximately 30 percent and ALROSA's market share in selling diamonds is approximately 30 percent, if a provenance scheme was to be introduced, there is a very real possibility that it will merely create a segregated market where diamond manufacturers cut non-Russian diamonds for western countries, whilst they cut Russian diamonds for non-western countries such as India and China.
Consumer Demand
Despite all these problems, the one issue not talked about, but is the most important is consumer demand. If diamond consumers decided en masse to boycott Russian diamonds, then the entire industry, from manufacturers down to retailers would be forced to implement a watertight and effective scheme to guarantee provenance. However, in the more than one year since the Ukraine conflict, I've rarely encountered customers requesting non-Russian diamonds. Whilst it is all very well and good for the largest diamond trading platform in the world, Rapnet to ban Russian diamonds and for large manufacturers start adding provenance labels to their diamonds, the reality is that provenance is still very much at the back of consumers' minds when buying diamonds. In my opinion, this shouldn't be a surprise, given the blind-eye given to the vast number of human rights abuses over the years, especially in third world countries committed by multi-national brands. After all, most of us still buy clothes made by workers subject to inhumane conditions.
Whilst a diamond provenance scheme is a great idea, and one that I think is long overdue, despite the best intentions of western bureaucrats, the practicalities and politics of such a scheme make it virtually impossible to implement. That said, since the issue has been front and centre of the news in the past year, the diamond industry, at least large manufacturers, have taken positive steps and are now starting to include a diamond's provenance as part of the specifications, along side the 4Cs – carat weight, colour, clarity and cut. This means that as a consumer, if provenance is important to you most jewellers should be able to help you select a perfect diamond.