Sometimes the sleeves (or plastic covers) that cover GIA certs go missing, or an inadvertently damaged by clumsy sales staff or customers.

Rather than cry over spilt milk or request another one from the GIA, the easy solution is to request a sleeve from a local lab.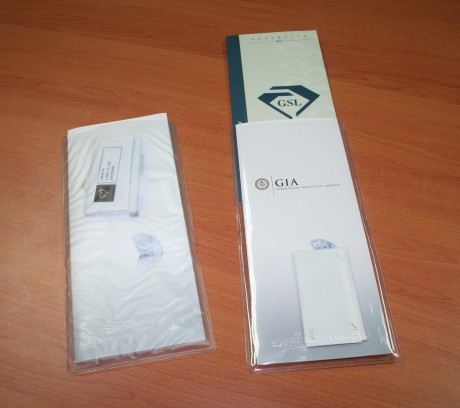 As you can see, both Gem Studies Laboratory and Bauer Gemmological Laboratories have sleeves that fit GIA certs perfectly, however, both sleeves have the name of the lab embossed at the bottom.
Although the GSL sleeve came with the certificate, we were kindly given two sleeves last week from Bauer Gem Labs.