When grading diamonds, proper tools such as proportion analysers to determine cut and master stones or a colorimeter to determine colour should be used.

However, if you're these guys, then such tools aren't necessary. In fact, you can grade diamonds when the diamond is set in a ring. Amazing!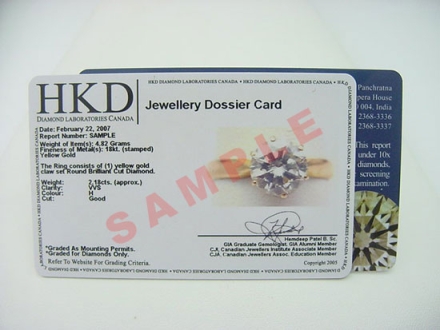 To be fair, it does say "Graded As Mounting Permits" at the bottom, but one has to wonder how they arrive at the cut grade. Maybe they hold it up to the ceiling and use an Ideal-Scope?