For years, the humble showbag has been limited to shows and conferences. Now, however Jogia Diamonds has their own!

As shown below, the bag has lots of goodies for the potential diamond buyer.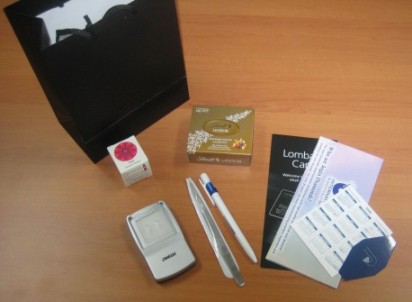 Included in the bag is:
A pair of tweezers
An Ideal-Scope
Our own "Ideal-Light clone"
Box of Lindt chocolates
Jogia Diamonds pen
Lombard Card information brochure
Jogia Diamonds calendar
Jogia Diamonds business card
Jogia Diamonds Information brochure
Unfortunately, the bag is not for sale, and is usually given out for free to our Perth clients. However, if you're in the market to buy a diamond, email us, and we may be partial to giving (or selling) one to you.