Over the past few months, we've been working on building a new jewellery workshop. This past week, we finally finished it, so I guess it's time for photos.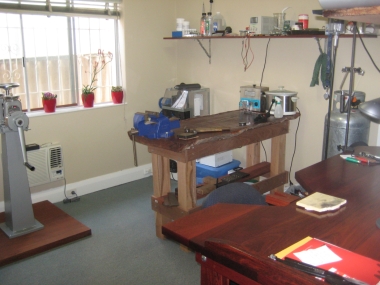 The workshop looking from the entrance.
The main bench. Made with solid Jarrah by Workbench World. This bench required four people to get inside.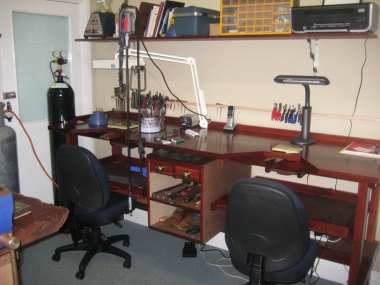 Another picture of the bench.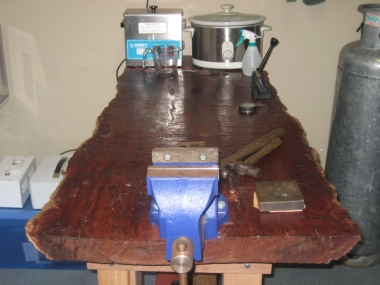 This is the bench that I made myself from a 60mm deep unfinished Jarrah slab. Like the main bench, it's extremely heavy, but perfect for drawing wires and hammering.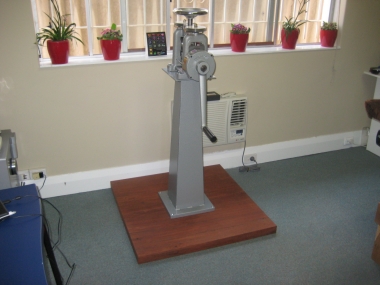 This is the rolling mill, used to roll metal for rings. Again, we've used solid Jarrah for the base.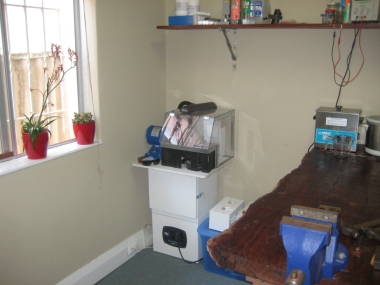 This is the polishing machine and dust extractor, in the corner, as it is always dirty.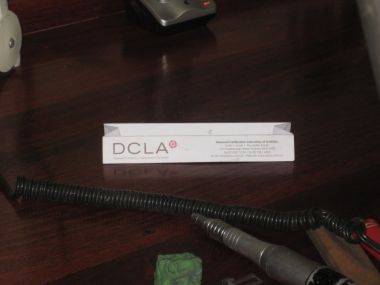 This appeared on the bench today, which I found fascinating. Maurice (our jeweller) must have brought it, because it certainly isn't mine.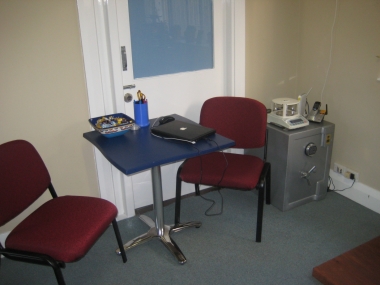 Our "office" and waiting area. We can resize and polish whilst customers wait.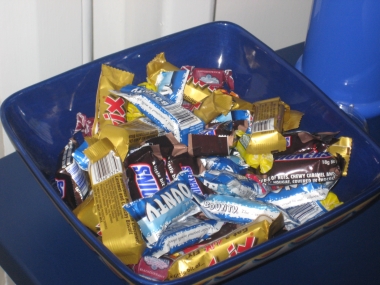 Jewellery manufacturing sustenance?