Despite the cost and advancements in technology, gadgets such as proportion analysers and The BrillianceScope still have a margin of error built into them that needs to be verified with old fashioned tools such as micrometers.

For example, take this princess cut. The measurements on the GIA certificate said 5.15 x 5.10 mm:

However, using our proportion analyser, the OGI Firetrace, quite different measurements were produced:

So, just to check, we used a micrometer: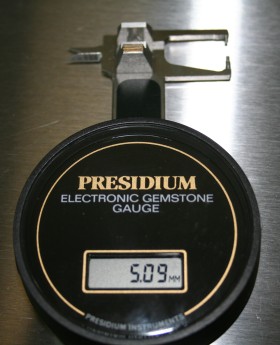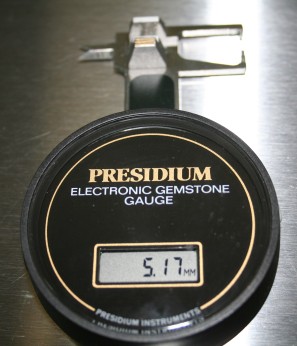 As you can see, neither of our measurements matched the GIA certificate, and despite freshly calibrating our OGI Firetrace, it still produced those measurements.
As you can see, despite advancements in technology, machines that cost thousands of dollars are still not 100% accurate. In fact, The Brilliancescope manufacturers admit a 5% margin of error. There are however good old fashioned tools such as micrometers and reflection tools (Ideal-Scope, ASET etc) that apply simple science to obtain an exact result every time.