When most people compare GIA to AGS certificates, they immediately think about the grading – that is, the differences in how they grade colour, clarity and cut.

Whilst they are two of the most consistent and accurate labs in the world, what some people don't know is that the actual physical presentation of the certificates vary greatly, as show below.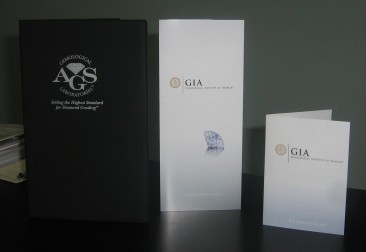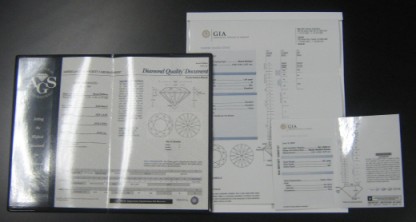 As you can see, the GIA certificate is merely a laminated piece of plastic, whilst the AGS certificate is presented in a vinyl folder.