So a few weeks ago we ordered the GIA Retailer Support Kit.
The kit's contents are below: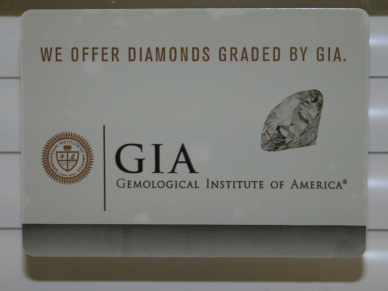 In the kit are the following:
GIA Crystal Display – A small clear display with the GIA name and a diamond in it.
GIA Window Decal – To tell everyone you sell GIA certified diamonds.
GIA Brochures – About 50 of them, a nice addition to our showbag.
Diamond Detail Pocket Card – A take home card explaining the 4Cs. Also has a slot for your business card and a space for the GIA certified diamond you are trying to sell (again about 50 of these).
Desktop Educational Pad – A pad that explains every element of a GIA certificate.
4Cs Counter Pad – Useful for sorting diamonds??
Overall, it's fairly disappointing, especially for the $170 "shipping charge". Whilst it's a change from the DPS promotional jewellers have been subjected for decades, it's not worth the money. It does however provide a good example for other labs wishing to promote themselves.