The recently patented Holloway Cut Adviser (HCA) is an online tool that helps consumers determines the cut of a diamond. It is simple and free, but not without it's flaws.

Due to it's over simplicity, another piece of software, DiamCalc can be used when making a final decision when purchasing a diamond based on proportions alone. DiamCalc costs US$395 (thus should be purchased by the seller), but has a a huge array of features including Ideal-Scope and AGS ASET image generation and photo-realistic models.
To illustrate the benefits of DiamCalc, take a diamond with the following proportions:
36.5 degree crown angle
40 degree pavillion angle
57% table
61.5% total depth
Pointed culet
Plugging these into the Holloway Cut Adviser yields an excellent result – a 0.8: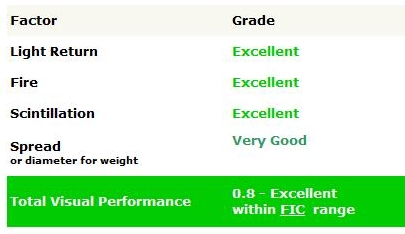 Bear in mind, this diamond was given a "Very Good" cut grade by the GIA. Therefore, either the GIA cut grading system is flawed, or the HCA is flawed.
On further inspection, DiamCalc produced the following Ideal-Scope image: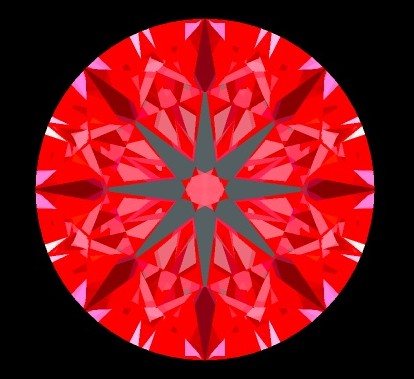 And the actual Ideal-Scope image: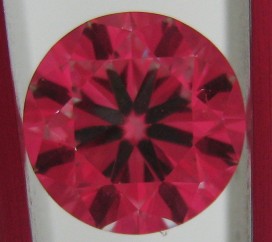 Note that both DiamCalc and the Ideal-Scope produced similar images which pointed to the fact that this diamond looked "dark" beneath the table – not quite the "Excellent" grade that the HCA had given it.
One of the main tenets of the HCA is that a large crown angle will be OK, if the pavilion is shallow and vice-versa. Known as the inverse crown-pavilion theory, it is described here. However, as we've just seen, there are limits to that theory. Sure, a 41.0 degree pavilion angle and a 34.0 degree crown angle work well together, but it's a bit far fetched to say a diamond with a 36.5 degree crown angle and a 40.0 degree pavilion angle is "Ideal".