One of the many features of our Crossfire Diamonds is that they come in a box surrounded by Lindt Lindor chocolate balls.

We packaged our first Crossfire diamond today, and although the printed boxes (with the Crossfire Logo) aren't ready yet, we used a non-printed box instead.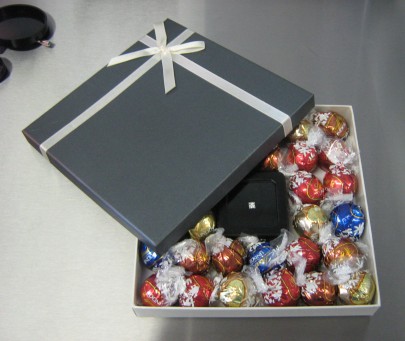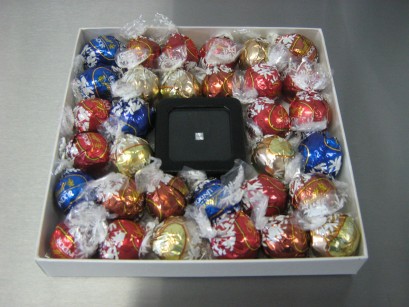 That's a total of 32 balls (about a pound of chocolate) for each diamond shipped!