Recently we received a pair of 21 year old diamond earrings that won the 1987 DeBeers' "Diamonds Today" design award.


The earrings feature black resin (not onyx!) surrounded with a melee border, and each with a 40pt (approximate weight) centre stone.
Although I haven't personally tried them on, I am told that even though they are bulky, they are engineered to balance perfectly on one's ears.
These earrings were designed by Rhonda Jogia, who was one of Australia's top jewellery designers.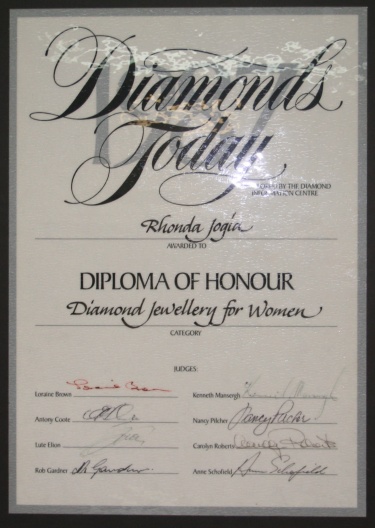 They will soon be on display in our Perth showroom, and the price can be found out on application.