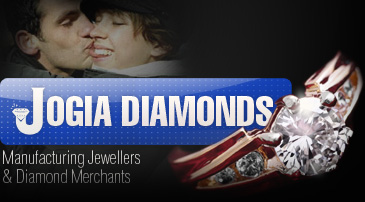 Australia's Oldest Internet Diamond Merchant
Follow Us on Twitter!
|
Like Us on Facebook!
Email Us
|
Site Map
Phone: 1800 722 237 (Within Australia)
The Jogia Diamonds name has been synonymous with high quality certified loose diamonds and engagement rings for over thirty years.
Information » Included Extras
Included Extras
Jewelsure
By request, we can establish a
Jewelsure
listing for your piece of jewellery, which will provide both proof of ownership and a complete description of the piece of jewellery in the event of an insurance claim. Please be aware that we don't charge for the first year of membership to Jewelsure, but an annual membership cost (currently $20) applies after the first year.
Free Repairs
Whilst some retailers offer a lifetime warranty on their rings, these warranties tend to be very restrictive. At Jogia Diamonds, because we're so confident in the quality of our workmanship, we go one step further and offer free minor repairs, whether it's your fault or ours. This service is obviously restricted to minor repairs that do not either require a remake of the entire ring or setting. Likewise, we recommend you insure your ring to safeguard against catastrophic events.
Free Engraving
We also offer engraving at no extra charge. Just specify your message and font, and we'll engrave it, usually on the inside bottom of the ring. This service usually takes an extra day to complete.
Free Ring Sizer
To make sure the ring size is accurate as can be, we offer a free ring sizer. These rubber ring sizers, whilst they need to be posted out to you, are much more accurate than printed ring sizers. To order your free ring sizer, check the box on the online ordering page or tell your consultant over the phone.